In 2020, we collectively became digital natives. In 2021, this trend will only accelerate as digital interfaces become increasingly integral to the way we do business, interact, transact, socialize, shop and share. 
Here are three trends looking back, and three trends looking forward that will shape our digital future.
These insights are based on Geenee's Augmented Reality Trends Report. You can download the full trends report here. 
TOP TRENDS
1: Browser-Based WebAR Adopted by Major Brands as Campaigns go Digital First 
As brands are becoming more aware of WebAR and its benefits, it is quickly becoming a force-multiplier for those seeking to reach their audiences with unmatched distribution, reach, and scale. With no need to download an app, audiences can activate an experience with a one-click URL, and share it just as easily. It is cost-effective, easy to update, and a frictionless interactive experience for building followers and fandom. 
In 2020, brands such as Red Bull, Warner Bros., Scholastic, Bootbarn, Netflix, LEGO, L'Oreal, Samsung, Vogue, Dior, Porsche, Sony Pictures, Nike, Burger King, KHAITE, Mulberry, and many more launched effective WebAR campaigns to engage their audiences around the world.  
Download the full trends report here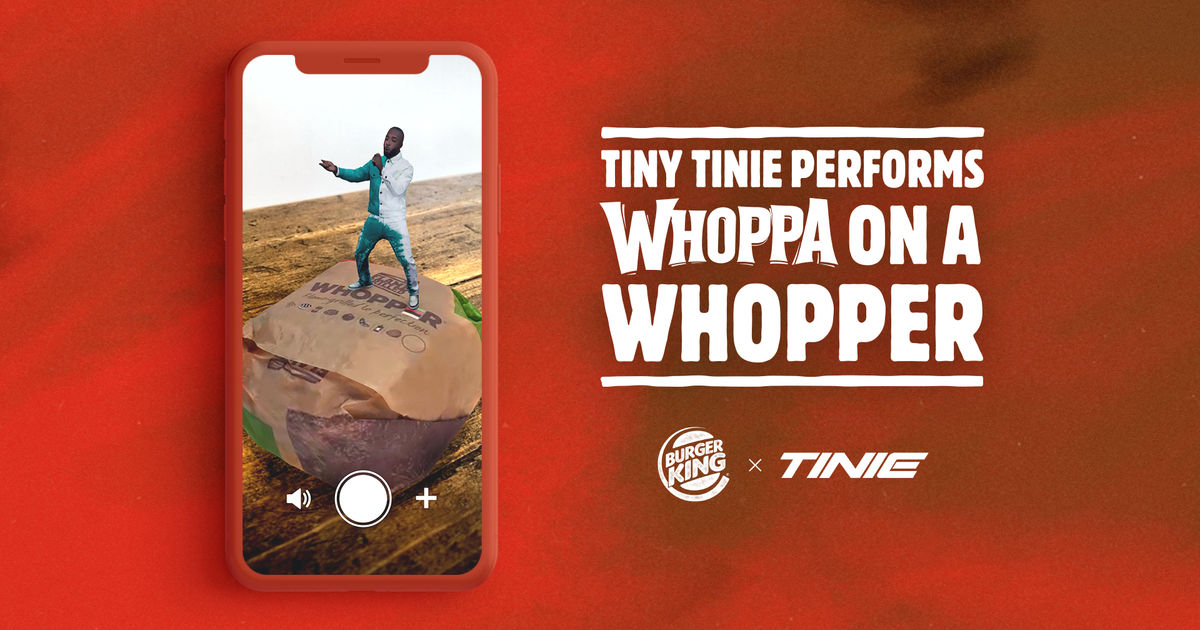 2: Waves of Data Show Breakthroughs in AR Conversion Rates 
With more brands creating and deploying campaigns with WebAR, there is a new wave of data showing breakthrough results in user engagement and conversion rates that impact a business's bottom line. Notably, the Home Depot announced that AR converts shoppers at 2x – 3x more than products that aren't interactive (source), and in Q1 2020, L'Oréal earned a 20% increase in eCommerce sales through Augmented Reality try-ons for make-up and hair color products. 
When Geenee teamed up with Warner Bros. for their IT2 campaign, we saw these incredible results first-hand. The WebAR experience earned 6% conversion to the Purchase Ticket link, 25% of users shared the experience, and 91% saved the branded selfie to their camera roll. In contrast, successful conversion rates for marketing content averages only 2%. For marketing purposes, WebAR is earning nearly 3 minutes per session engagement time, versus 20 seconds for video ads.
Download the full trends report here
3: DIY 3D
WebAR allows anyone access to special effects. In 2020, Snapchat users generated over 210 million snaps every day with AR-enabled filters, effects, and creative toolkits. Suddenly, social platforms are offering social and creative tools that enable users to take content creation into their own hands. These customizable effects enable users to transform an experience into their own, adding their unique touch to content, encouraging ownership of the experience, sharing and reciprocation in a grassroots approach to user-generated campaigns. 
Interested in learning how to build a grassroots WebAR campaign and drive business results? Reach out to learn more with Geenee here. 
Download the full trends report here
PREDICTIONS
1: Mobile AR will Streamline Campaigns Across Platforms 
WebAR is platform agnostic, combining cutting edge technology, spatial computing, and familiar web technology: the URL. In addition, WebAR can be activated and shared across any social media platform, including Facebook, YouTube, Instagram, Twitter, email, newsletters, and more. 
As audiences enthusiastically embrace the experiential age, combined with on-demand content, WebAR will become the central method of creating and deploying campaigns as interactive, customizable interfaces with powerful call-to-actions (CTA's).
Download the full trends report here
2: Interact and Transact, Powered by WebAR 
As reported by SuperData, games and interactive media made $139.9bn in 2020, which breaks down into $126.6bn for digital games; $9.3bn for gaming video content; and $6.7bn for virtual and augmented reality. This indicates a massive market opportunity for WebAR campaigns which can provide a unique experience to the most active and engaged online communities. 
Coupled with blockchain technology driving secure transactions and new digital value, audiences can shop, collect, customize and share. Today, we are only just beginning to tap into the value of digital content to transform experiences into value-added interactions and transactions. WebAR is a seamless way for your audience to engage by simplifying and enhancing their ability to monetize and purchase digital and physical goods.  
Download the full trends report here
3: WebAR will Redefine Retail 
The largest retail stores in the world exist in our pockets, with mobile e-commerce making up half (49.2%, Statistica 2020) of the retail e-commerce market, a trend that will only continue to grow. 
For retailers to remain competitive, physical stores and virtual ones will need to integrate technology as a part of the customer experience, as audiences will actively seek out retailers that provide value in new and different ways (McKinsey & Co.). As witnessed with ShopifyAR, AR has boosted conversion rates by 200%, and reduced returns by 40% (VNTANA). 
This is only the beginning of a new digital renaissance for retail, where audiences are more informed, engaged, and loyal to brands that offer a personalized, interactive and exciting shopping experience. 
To learn more about integrating WebAR into your digital campaigns, or creating a WebAR first retail experience, you can reach out to team Geenee. 
Download the full trends report here
You can also sign up to be first in line for our SaaS WebAR platform launch. No coding required.